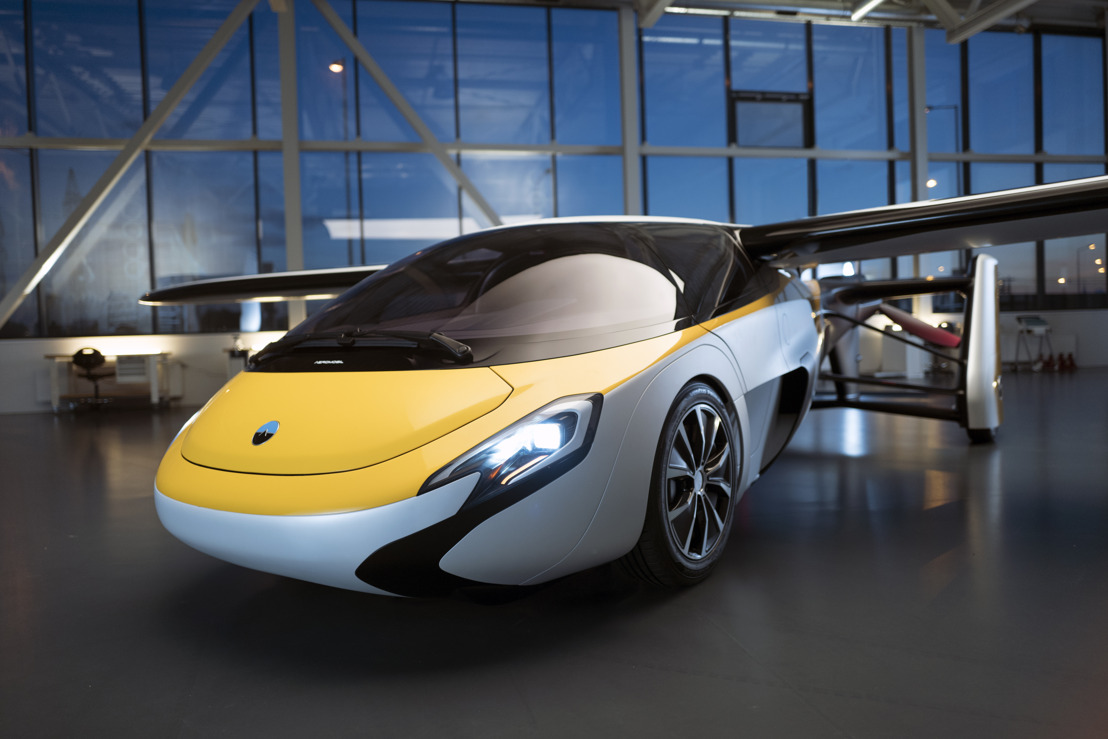 Newest AeroMobil Investment – Bridging the Danube Valley
IPM Growth proves its attractiveness as the leading investment platform that connects private investors from Central Europe
Monday, August 27, 2018 — Iconic technology company AeroMobil becomes inaugural "Danube Valley" investment with support of IPM and Mr Zoltan Varga, prominent Hungarian entrepreneur and one of the first investors in WizzAir airline, and now one of the first Hungarian VC investors in Slovakia. IPM overall investments into AeroMobil represent seven figures amount in EUR
AeroMobil, an advanced engineering company that is developing and commercialising a sophisticated flying car, received the first investment from IPM Growth during its Pre-Series A investment round in July 2017. Ever since, the company's vision and solutions for the future of mobility have attracted many investors from the whole region, including the Mach family among other prominent Slovak and Czech high-net worth individuals. Today, IPM and AeroMobil announce that Zoltan Varga, the Hungarian serial investor and entrepreneur, has invested in AeroMobil, enabling IPM and AeroMobil's cooperation to be a designated a flagship project of the "Danube Valley" initiative – via the IPM platform, which connects iconic investors from Slovakia, the Czech Republic, and Hungary.
Since IPM Growth's inaugural investment in AeroMobil, the company has reached several significant milestones. Alongside progressing towards the testing and production phase of the AeroMobil 4.0 STOL (short take-off and landing) vehicle, the company recently unveiled its AeroMobil 5.0 VTOL (vertical take-off and landing) Concept – one of the first and only electric VTOL designs to also drive on the road, enabling flexible door-to-door single-mode transportation.
After attracting Slovak and Czech investors, the AeroMobil team's expertise, visionary sector leadership, and resilience also convinced Mr Varga to support the company. "We are truly honoured to work with Mr Varga who is an iconic investor best known for his investment in WizzAir – a leading airline operator in Central Europe. We appreciate that he recognises AeroMobil's global potential. By investing in this company, Mr Varga is helping IPM to build bridges within the Danube Valley, which we in turn are helping become the CEE region's innovation hub," remarked Marian Bocek, IPM Co-founder and Managing Partner. "Cooperation in this region is crucial, which is why we connect smart money investors such as Mr Varga with Central European technology unicorns like AeroMobil. This is the core of IPM's and IPM Growth's DNA," added Marian Gazdik, IPM Growth Partner.
"We are delighted to have received an investment and further validation from a visionary investor Mr Varga with support of IPM, a leading investment platform in Central Europe," Juraj Vaculik, CEO and Co-Founder, AeroMobil. "With this investment we remain 100% focused on getting our vehicle ready for testing this year and delivery to our first customers in the upcoming years. We are confident the engineering and technology approach we have taken will ensure this vehicle will meet growing demand for personal air transport."
AeroMobil has not only attracted Central European investors and drawn the attention of much of the world's reputable media. In recent months, several Asian strategic and financial companies have shown an interest in AeroMobil's unique technology. These developments are consistent with IPM Growth's vision to help innovative companies from the Danube Valley to develop their global potential.
About IPM:
IPM is a London and Bratislava-based global fund management and advisory company, established in 2014 by a team of experienced investment professionals. IPM specialises in alternative asset classes, including infrastructure, venture capital, private equity, real estate and commodities. At IPM we aim to create a positive economic impact and long-term value for our clients, the companies we invest in, and the communities in which we work. InfraPartners Management LLP is authorised and regulated by the United Kingdom Financial Conduct Authority to carry out investment advisory and arrangement activities.